How We Help
Since our official launch in April of 2017, we've supported numerous families, giving away over $100,000 in support since our first year. This includes support to families impacted by the Las Vegas Route 91 shooting and Thousand Oaks. We've also helped several families impacted by a breast cancer diagnosis.
"We're being carried by Christina's legacy and how awesome she was, so we're going to match that and then try and increase it tenfold. That's our goal."

-Marcus Grimmie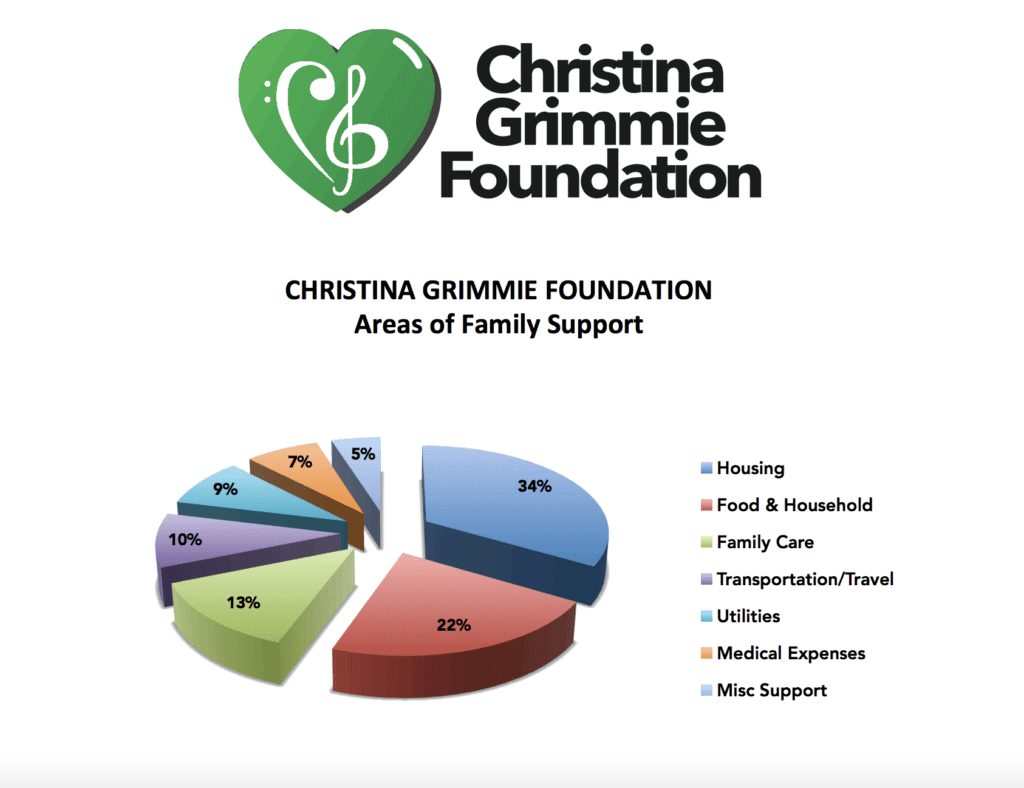 With Love
As the organization grows, and we are capable of providing more and more financial support to families in need, we hope that the love and inspiration that Christina left behind continues to find a place in hearts everywhere.