Some stars shine so brightly that they shine forever.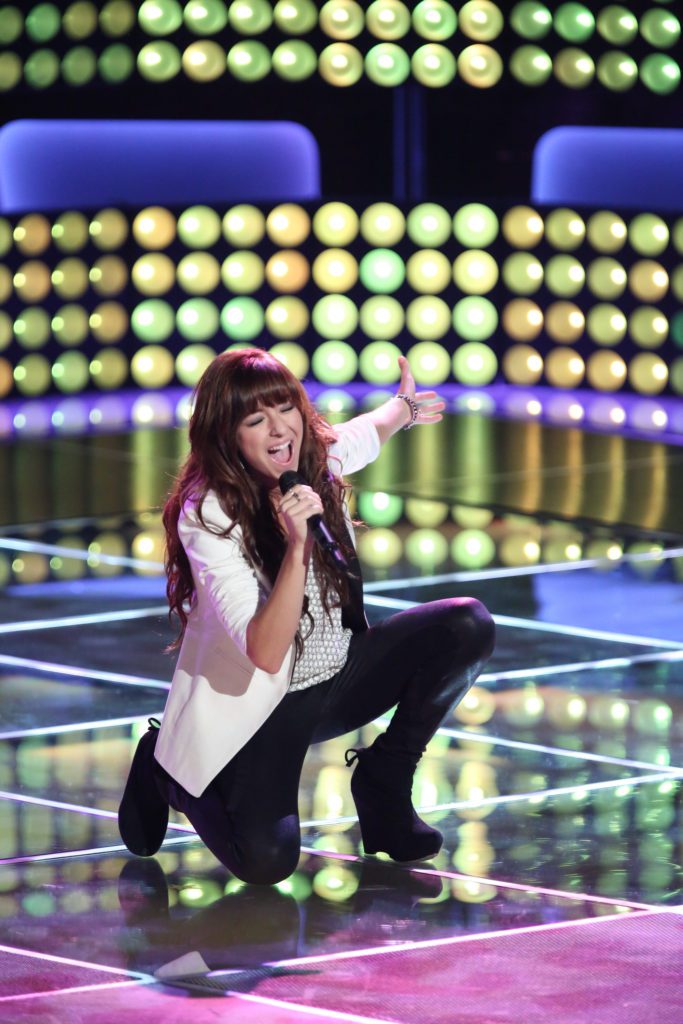 With a big voice and an even bigger heart, beloved singer, songwriter, fan favorite from NBC'sThe Voice, and YouTube icon Christina Grimmie is one of those stars. The 22-year-old New Jersey native built a staggering fan base of 3.8 million YouTube subscribers, delivered one of the most talked about performances on The Voice with her show-stopping season six rendition of "Wrecking Ball," appeared on Ellen and Dancing With The Stars, and achieved accolades such as "New Media Honoree (Female)" at the 2011 American Music Awards and "Choice Web Star" at the 2016 Teen Choice Awards. Christina's diligence and dedication transformed her into a phenomenon.
In 2011, the New Jersey native went from covering Top 40 hits on YouTube to releasing herFind Me EP, which bowed at #2 on iTunes Overall Top Albums Chart and #11 on Billboard's Top Digital Albums Chart. She opened up Selena Gomez's North American tour and teamed with Taio Cruz during a stunning American Music Awards pre-show performance. 2013's With Love yielded the powerful title track "With Love," which generated 4.9 million Spotify streams and 1.9 million YouTube views. During 2014, she enchanted audiences everywhere on The Voice, finishing as a Top 3 finalist on Team Adam.
2016 saw her tour with Rachel Platten and open up the iHeartRadio Music Festival in Las Vegas. With each subsequent song and show, her voice resounded louder in the hearts of listeners everywhere. That continues in 2017 with her single "Invisible" and Side B EP—released by The Grimmie Family, Republic Records, and ZXL Music.

A Legacy of Hope and Inspiration
After her tragic passing, the Grimmie family endeavored to leave a legacy for the departed singer by donating proceeds from the purchase of "Invisible" to establish a foundation in Christina's name.