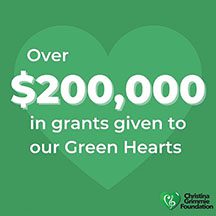 Thanks to our supporters, we've been able to give out over $200,000 in Green Heart Grants!
Thanks to our donors, we've been able to assist over 80 families totalling over $200,000 in grants. Through all the Facebook birthday fundraisers, AmazonSmile donations (see below), this summer's Concert for a Cause, Player2 campaign, general giving and of course, the recurring donations, each part of it makes a difference in the lives of another.  We never would have been able to do this without your help!
It's important for us to let you know where the money is going when it comes to helping our Green Heart recipients. Here's the latest chart which incorporates over $200,000 in grants.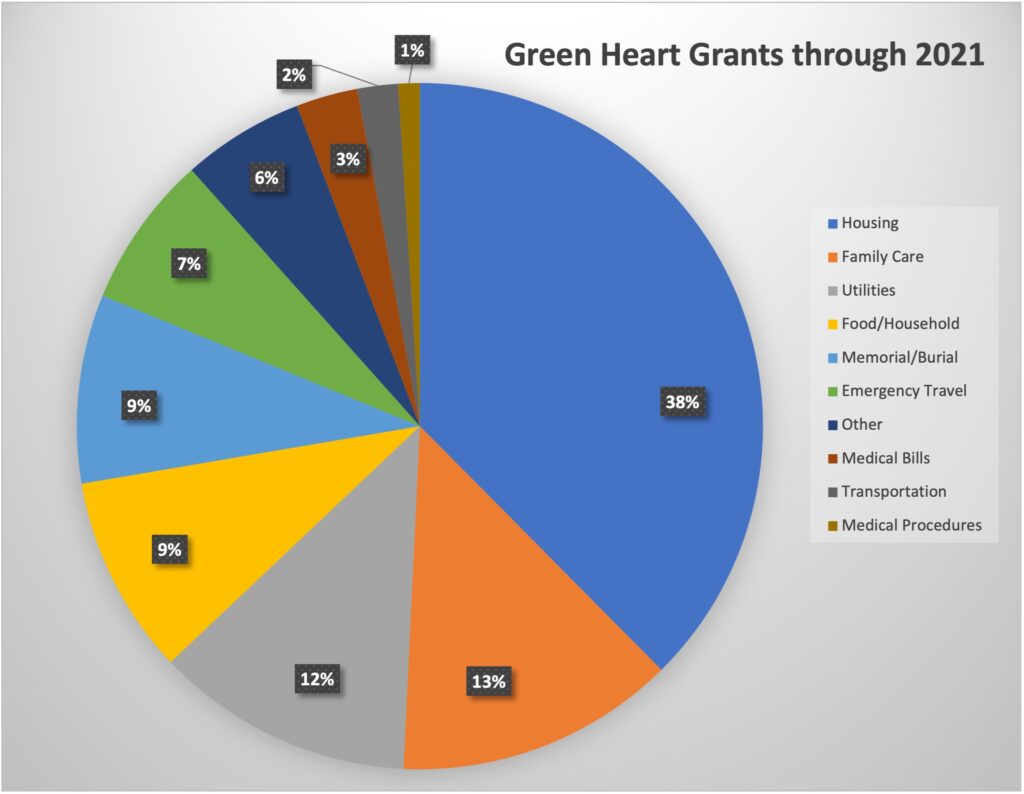 Our newest Board Member — Kathy Kammer
This past summer, we asked Kathy Kammer to join our Board of Directors and recently, she stepped into the role of Board Treasurer.
Before starting with the Foundation, Kathy worked closely with the Grimmie family on ZXL Music. She has been involved with the Foundation since its launch and is a key part of making sure the grants get sent to our Green Hearts very quickly. You may have met her if you've attended any of our events because she is always there lending a hand. She also has a side business creating custom gifts where she's been involved in the creation of our beautiful awards.
Whenever she's not working her business or working on Foundation issues, you might find her somewhere petting alpacas.  Let's all give Kathy a warm welcome.  We are so blessed to have her.